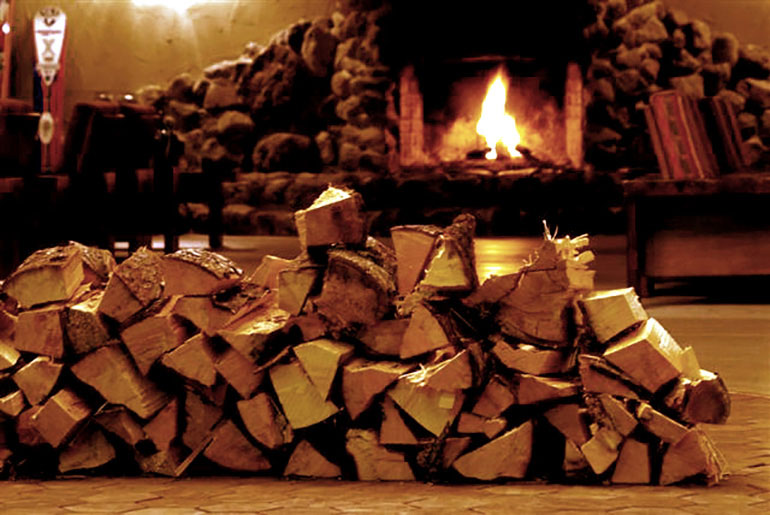 Lobby with stone fireplace
The atrium lobby offers a feeling of wide-open space, and features a large hand-made stone fireplace made of stones stacked by the staff themselves.
The lighting in the lobby is kept somewhat low, but it is the perfect brightness for relaxing and watching the dancing flames, just right for soothing the soul.
In the center of the lobby and in front of the large public bath are set hexagonal pieces of wood. Enjoy the uplifting sound of wood on wood.